Images will change regularly on this page. Here is the picture of the day:
May 29, 2013
I wonder if the poster for Joey's Oscar, playing at McGovern's on Valentine's Day would help date this picture.
May 28, 2013
Here is another picture of Mr. Greene. This is another shot from the same sequence that I posted on May 16. Shot in Tribeca, in the late 1980s, with a 16mm fisheye lens.
May 24, 2013
May 23, 2013
May 22, 2013
I'm not done yet...
May 21, 2013
Maybe I should just keep adding to this thing all week.
May 20, 2013
Collage.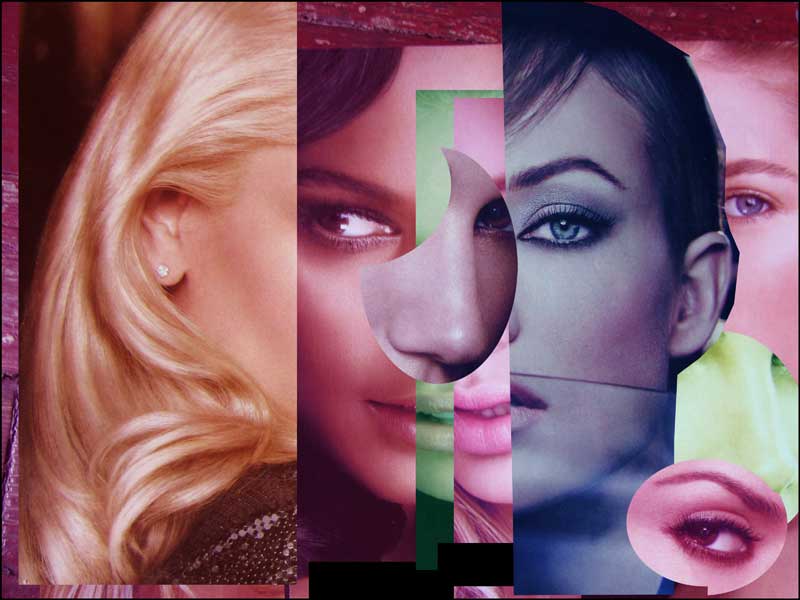 May 16, 2013
Here is this guy, let's call him Mr. Greene. He is demonstrating how small and compact the new cell phones are. This was a long time ago... This photo was taken in Duane Park in Tribeca using a 16mm fisheye lens.
May 15, 2013
Parachute Jump at Coney Island. This photo is from the mid 1980s.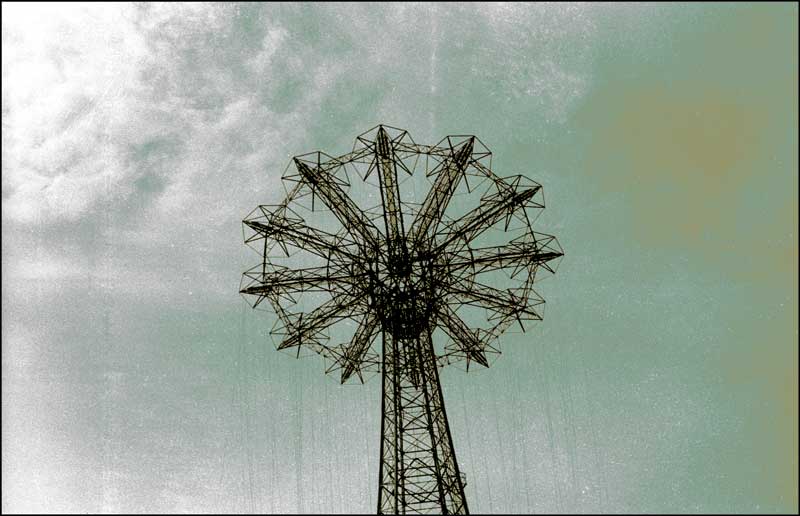 May 14, 2013
West Hartford Reservoir.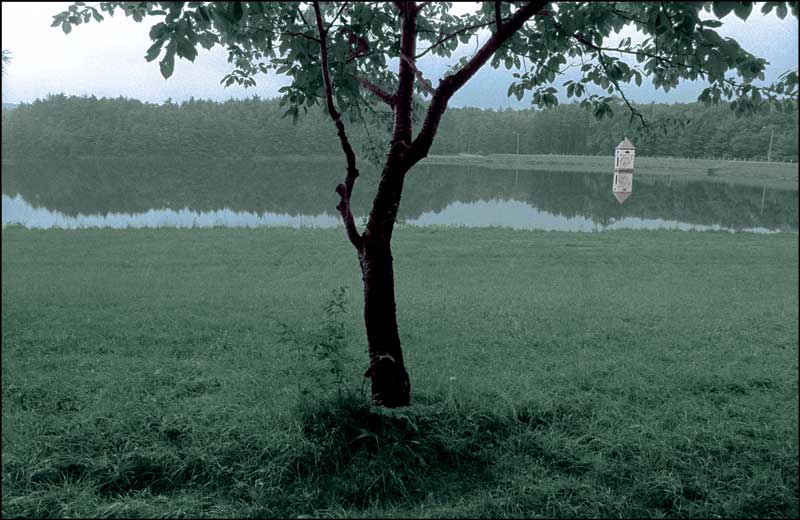 May 13, 2013
West Hartford Reservoir.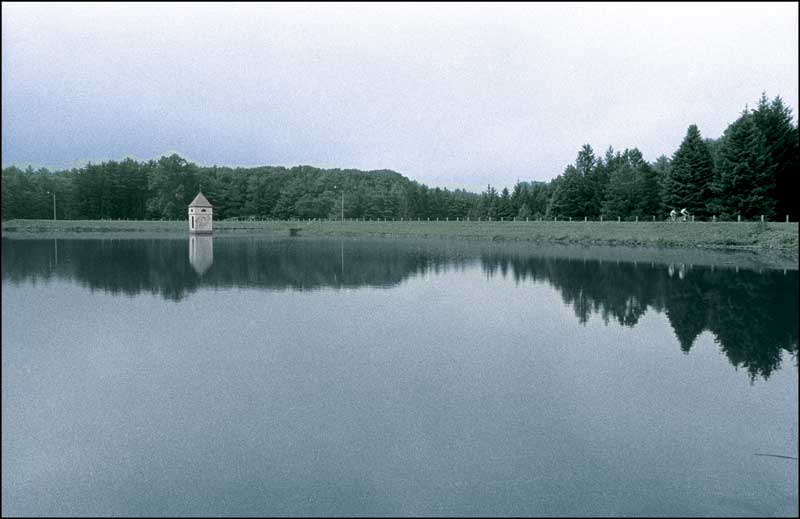 May 12, 2013
West Hartford Reservoir.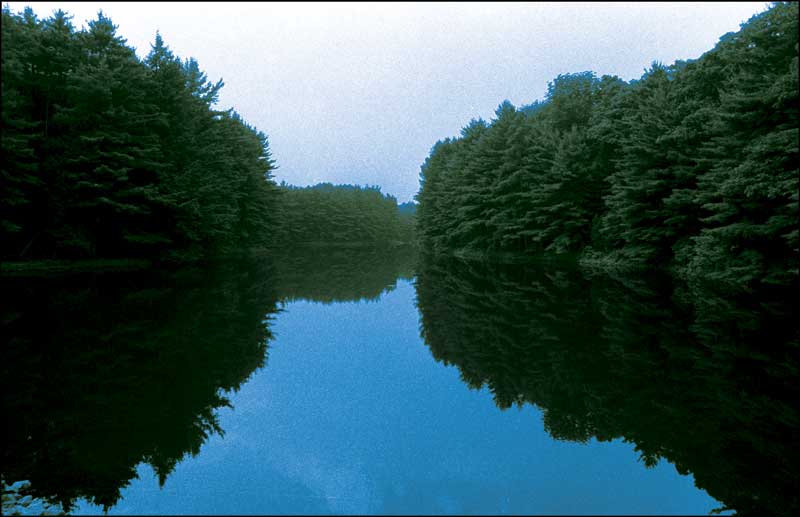 May 10, 2013
Stillwell Avenue. Different view from same roll of film.
May 9, 2013
Stillwell Avenue station platform at Coney Island.
May 8, 2013
I think this is Route 4 in western Connecticut. Or maybe Rt 44, near Salisbury.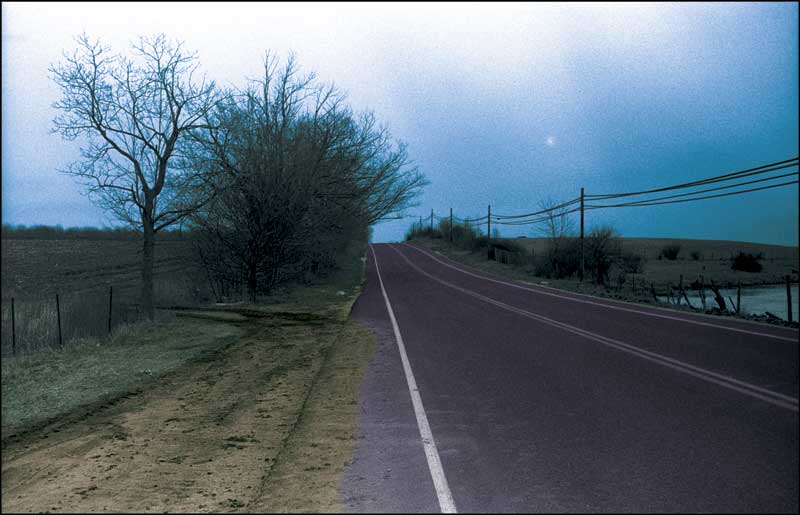 May 7, 2013
Abandoned Highway - the remains of I-291. This is the cloverleaf where I-291 would have passed over I-84. The project was shut down due to public opposition. The cloverleaf was already completed and was left to decay in the early 1970s. This is near exit 39 on I-84 in West Hartford, CT. Many years later some of the parts of the clover leaf were turned into exit 39A, 39B, and so on, to connect local roads to each other or to I-84. I took this picture years ago. Some of the unused parts are now completely covered over with weeds.
May 6, 2013
This is the glass ceiling that was added over the Great Court of the British Museum in 2000.
May 3, 2013
Self portrait with Weeple eyes. The eyes were taken from a toy called a "Weeple" and glued onto a Polaroid. This was photographed onto black and white film using a macro lens. The resulting negative was scanned and colored in Photoshop.
May 2, 2013
Collage with some coloring in Photoshop.
May 1, 2013
Philadelphia. The R7 SEPTA Train.
Back to top of page