Images will change regularly on this page. Here is the picture of the day:
July 25, 2012
Now the background has been colored...
July 24, 2012
Now the child and parent have been colored in.
July 23, 2012
Here I have colored the skeleton and the background. I will build this up with a few more layers.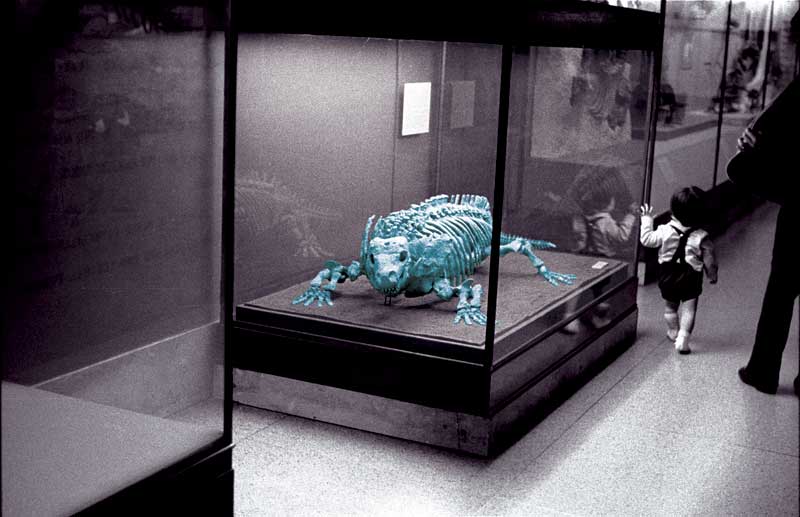 July 19, 2012
Here is another view of the skeleton. This is the unaltered black and white image. Next week I am going to show the colorization process as a step by step.
July 18, 2012
Skeleton in the American Museum of Natural History. Scan of black & white negative with color added in Photoshop.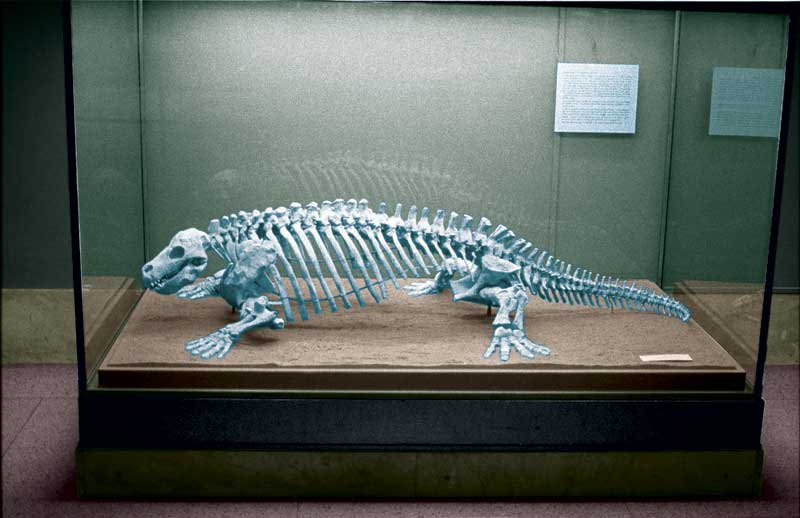 July 16, 2012
Self Portrait. Gelatin Silver print hand colored with oil paints. Paint was applied using Q-Tips.
July 12, 2012
This is the coke sign on top of the Lido Building at Coney Island. Taken in the summer of 1980. The Lido Building was on the boardwalk side of the Thunderbolt roller coaster.
July 9, 2012
Grandma's Predictions. This picture was taken in the summer of 1980. The booth was near the entrance to the Wonder Wheel, and in the background on the right you can see the Spook-a-Rama.
July 8, 2012
Another take on the toy parrot head. This began with a scan of the original negative. The image I posted on July 4 began as a scan of a solarized print of the same negative.
July 5, 2012
Here is the porpoise head.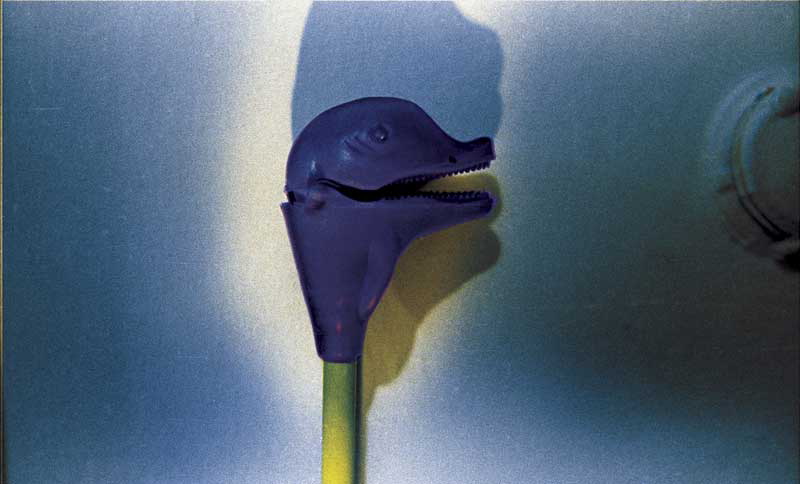 July 4, 2012
This is a toy parrot head. The head is on the end of a long stick. The other end of the stick has a handle with a trigger that makes the beak open and close. Good for picking things up that are out of reach, or for teasing pets. Stay tuned for the toy porpoise head.
July 3, 2012
This is the Ardsley Train Station in Westchester, NY. The barber is a character I photographed on the TV set and dropped into the scene. Everyone travelling southbound in to the city must be properly shaved.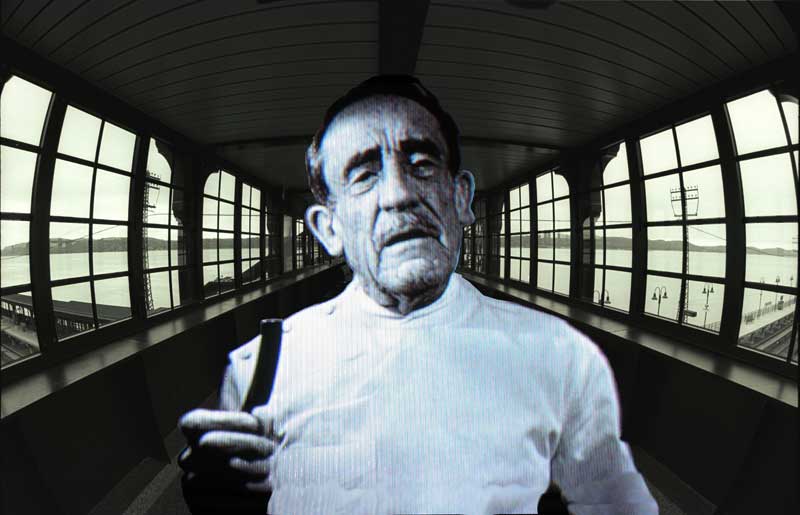 July 2, 2012
Wagner park, with manikin figure dropped into scene.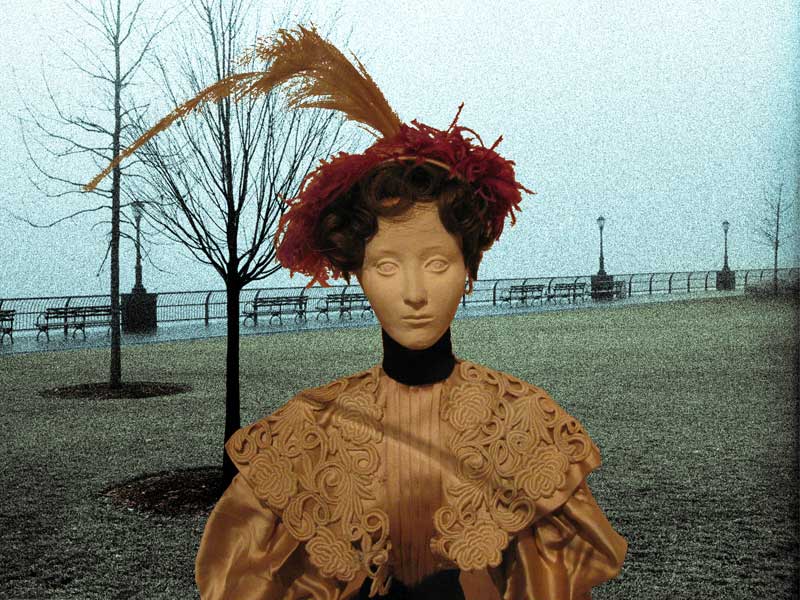 Back to top of page