Images will change regularly on this page. Here is the picture of the day:
August 26, 2013
August 21, 2013
This oil painting is part of a series based on the patterns of old quilts. This one, with the triangles, is not that common but I have used it for quite a few paintings.
August 20, 2013
August 19, 2013
This is a painting from a photograph. Keith Glutting, in Inwood Park, is looking at an overturned car in the river.
August 16, 2013
Portrait. Pickman's Model.
August 15, 2013
This is an oil painting of Lloyd Nolan in a scene from the film Lady in the Lake.
I took a photo of the television, and then did a painting of the photo.
August 13, 2013
Another of Heidi's cats takes a good look at the camera.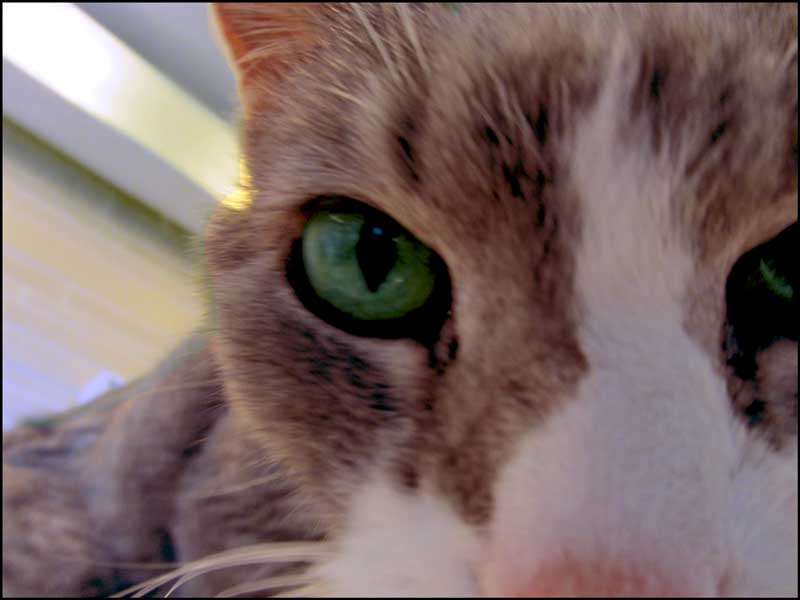 August 12, 2013
Lexington Avenue, looking north towards the Chrysler Building.
August 11, 2013
New York Public Library. (Main library at 42nd street.) Mouse eye view.
August 8, 2013
This fruit is artificial. Made out of stone.
August 7, 2013
Prospect Expressway in Brooklyn looking West.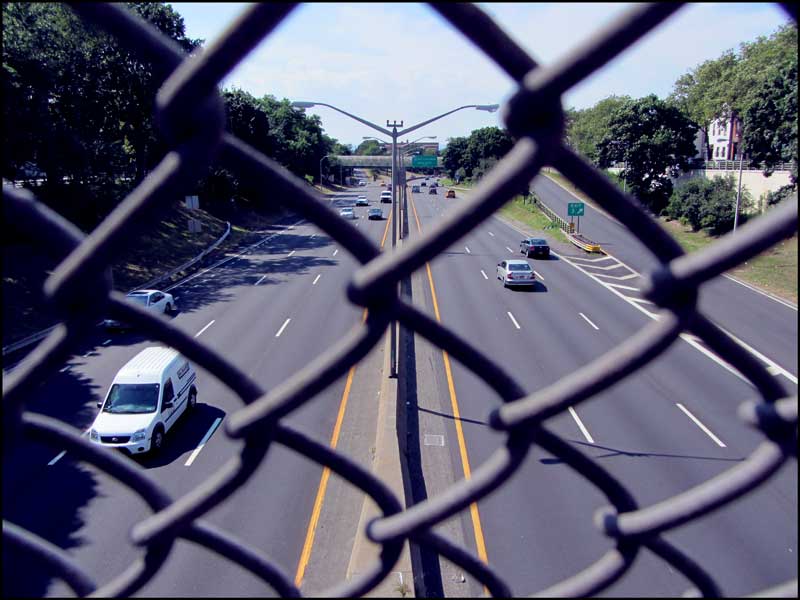 August 6, 2013
Sculpture at the Yale University Art Gallery. This is in the new wing of the museum. This is a view of the sculpture garden on the roof through a sort of Venetian blind.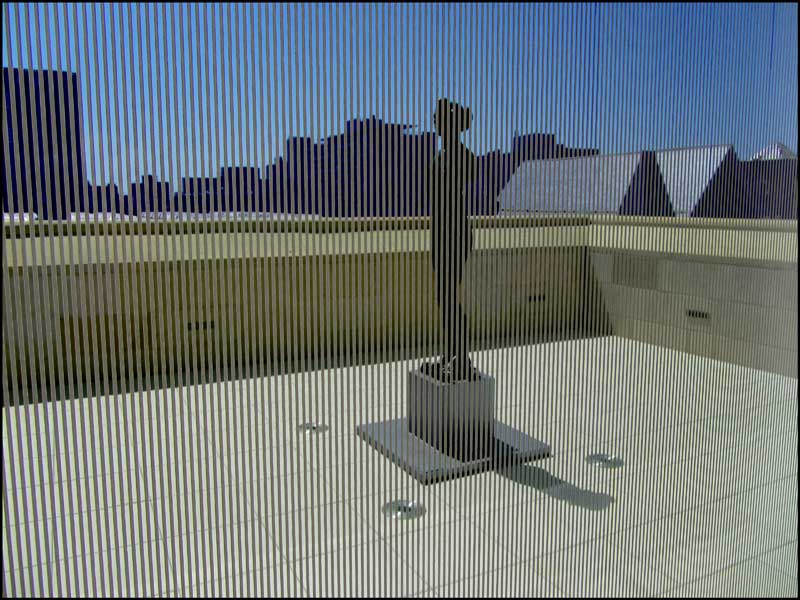 August 1, 2013
Heidi's cat.
Back to top of page