Images will change regularly on this page. Here is the picture of the day:
July 31, 2013
In this photo, one of Heidi's cats is putting nose juice on the front element of the camera lens. This is what gives my photographs that certain something...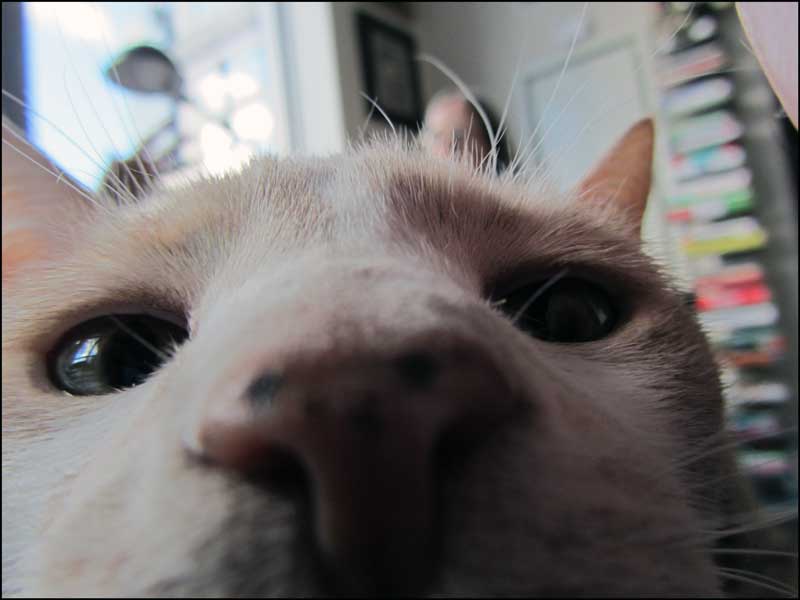 July 30, 2013
Old quilt.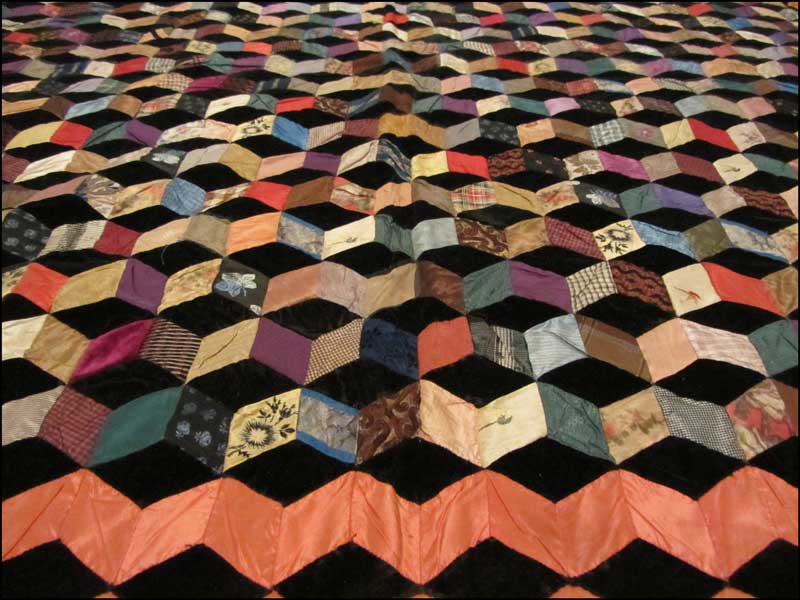 July 29, 2013
Deno's Wonder Wheel Park.
July 25, 2013
The SEPTA train from Philadelphia to Trenton.
July 24, 2013
This is Zuccotti Park, which used to be known as Liberty Plaza Park.
July 23, 2013
Here is another shot of that mural.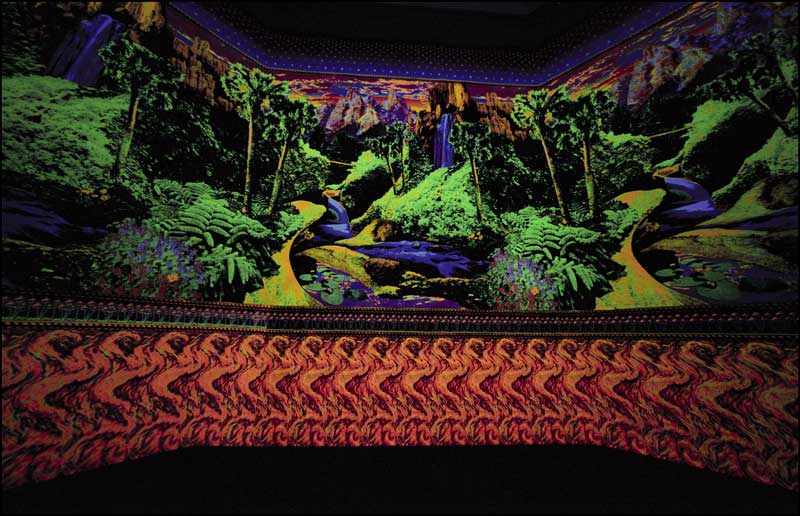 July 22, 2013
This is a room in the Pennsylvania Academy of the Fine Arts. The mural is done in day-glo paint and goes all the way around the room. The artist who created this installation is named Virgil Marti.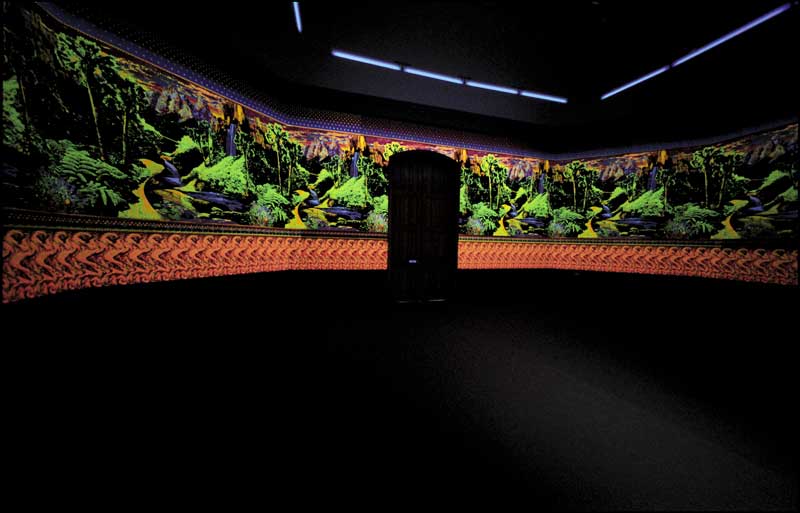 July 18, 2013
Same curtains close up.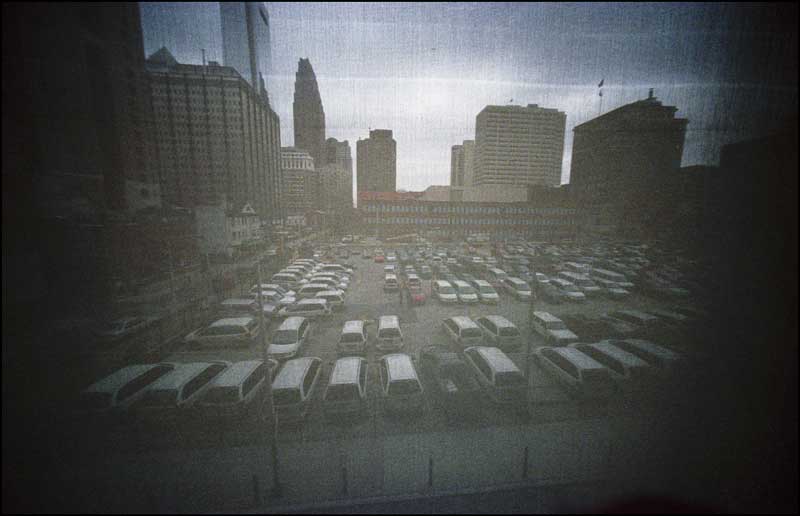 July 17, 2013
Pennsylvania Academy of the Fine Arts. The curtains are pulled down, but at a certain angle you can see through.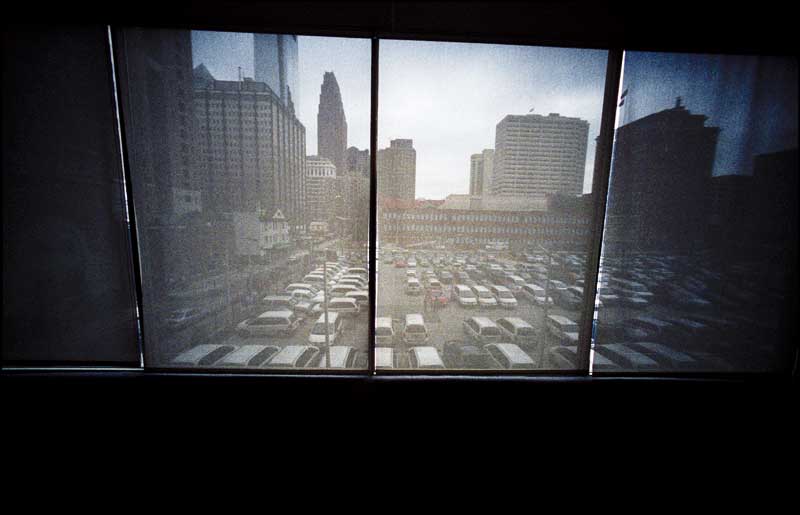 July 16, 2013
The remains of the Thunderbolt, and of the old Kensington Hotel at Coney Island.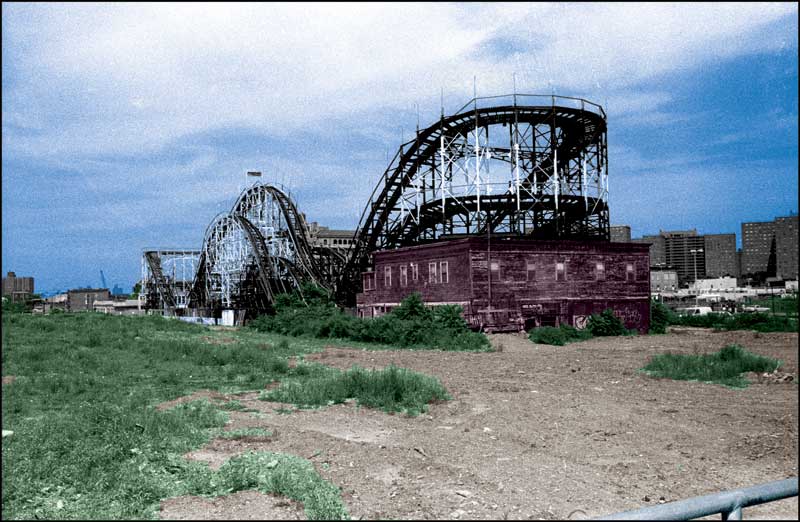 July 15, 2013
Coney Island looking East towards the parachute jump and Steeplechase Pier.
July 14, 2013
Another view of the parachute jump.
July 11, 2013
The Coney Island Parachute Jump.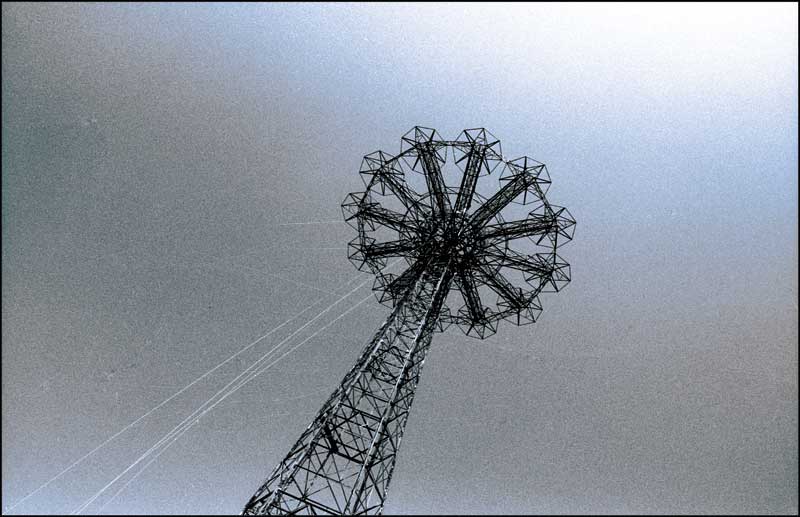 July 10, 2013
Riegelmann Boardwalk, looking west.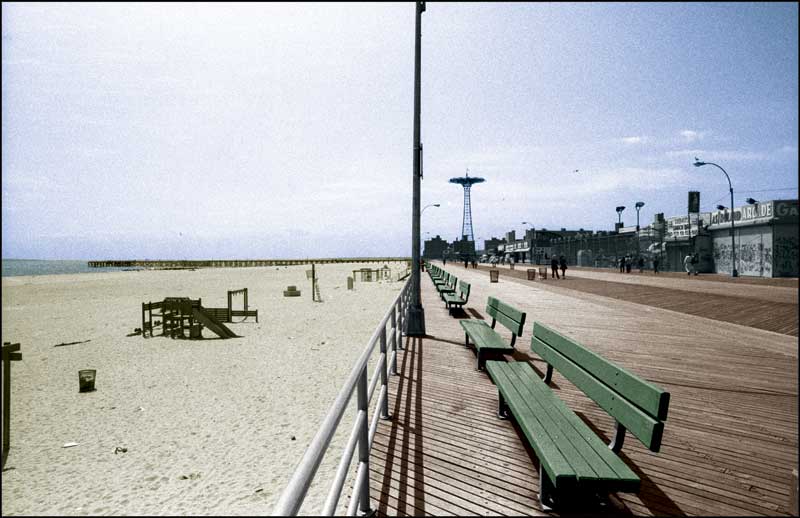 July 9, 2013
Gregory & Paul's and the Astroland Moon Rocket.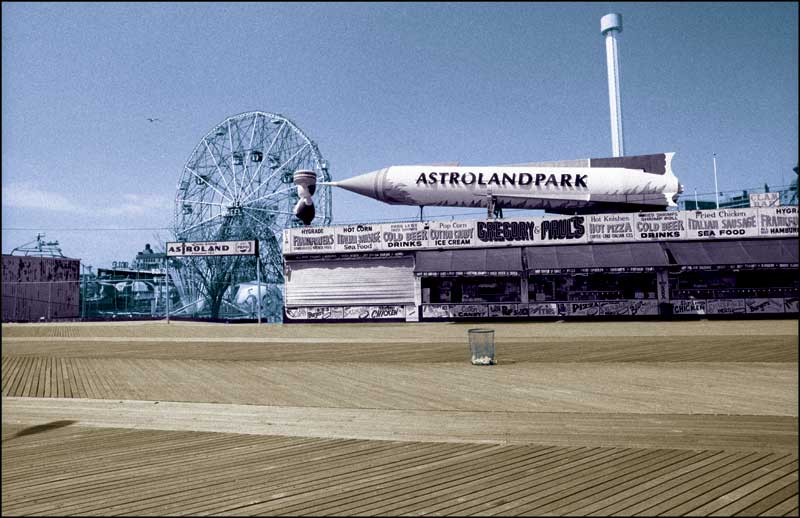 July 8, 2013
Deno's Wonder Wheel Park, Coney Island.
Back to top of page