Images will change regularly on this page. Here is the picture of the day:
December 28, 2012
Mystic Connecticut ice cream shop.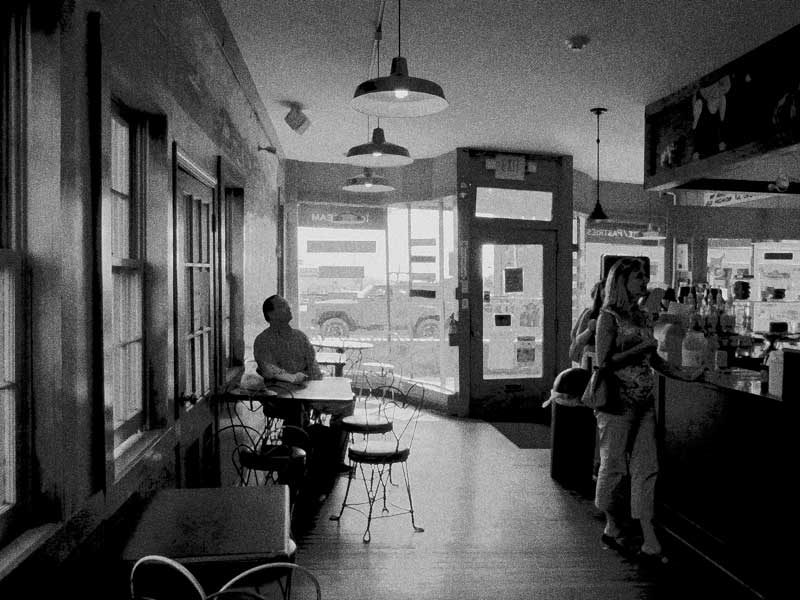 December 27, 2012
Mercantile Exchange, World Financial Center, Battery Park City.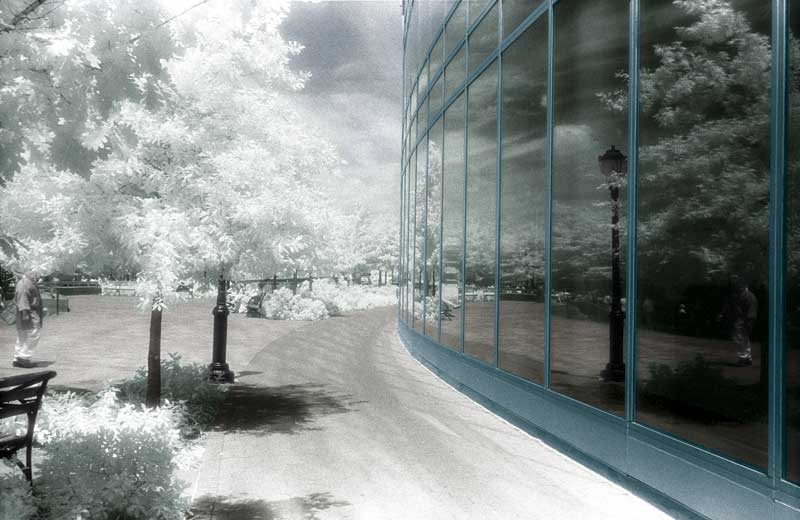 December 17, 2012
Minetta Lane in Greenwich Village.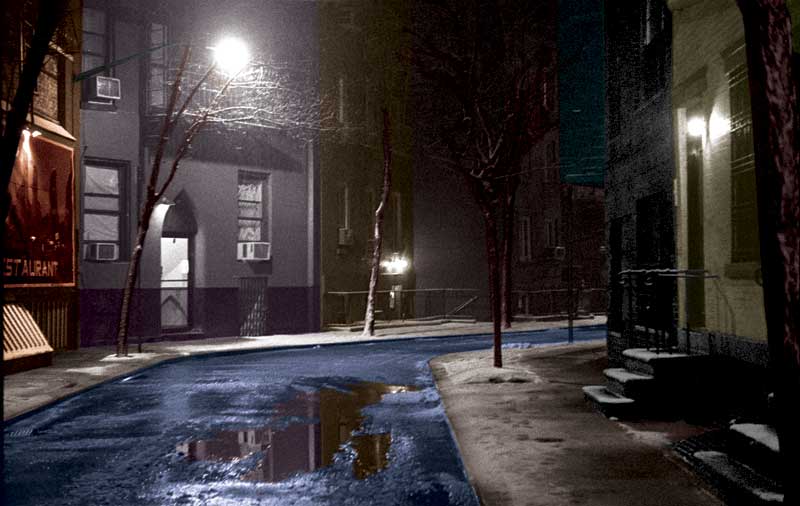 December 13, 2012
Self portrait with Sabattier effect. From one of the first rolls of film I ever shot. I took the film out of the tank when it was half developed and turned on the lights-then returned the film to the tank and completed the development. Years later I scanned the film as an RGB image (by mistake, since it should have been grayscale). The image had taken on a two tone effect.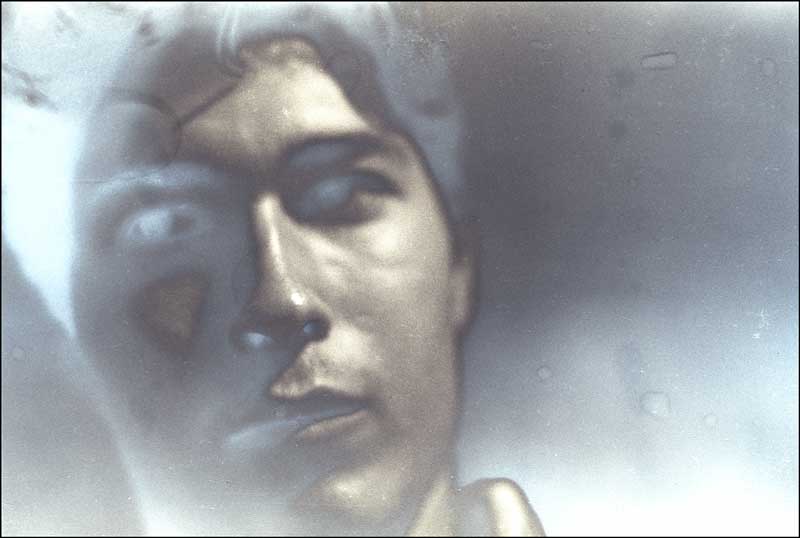 December 12, 2012
Infrared shot of the World Financial Center. Infrared film gives the most incredible lens flare. Normal camera film would have a backing which would prevent the flare. You either try to prevent it (perhaps with a lens hood) or use it.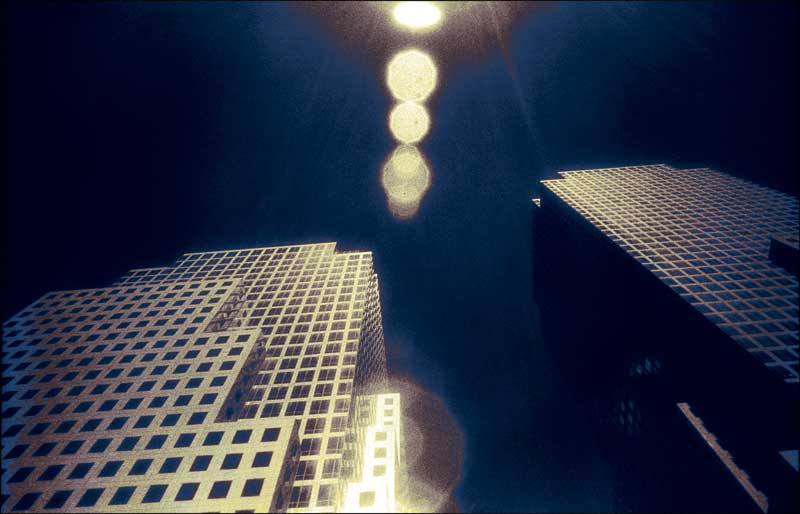 December 11, 2012
West Hartford Reservoir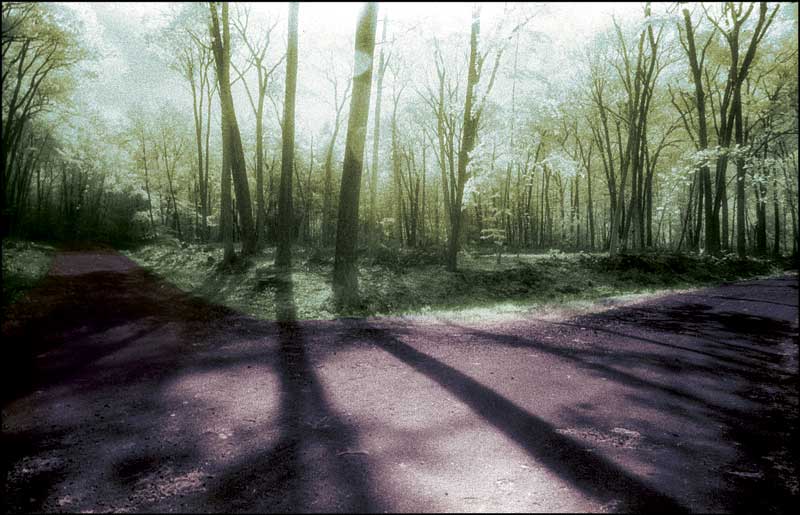 December 7, 2012
West Hartford Reservoir looking towards Farmington Avenue across Reservoir One.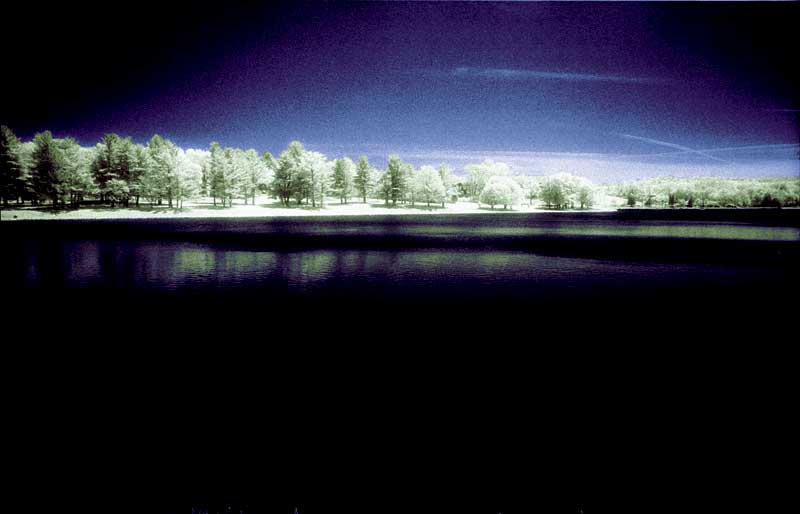 December 6, 2012
Infrared Road Trip.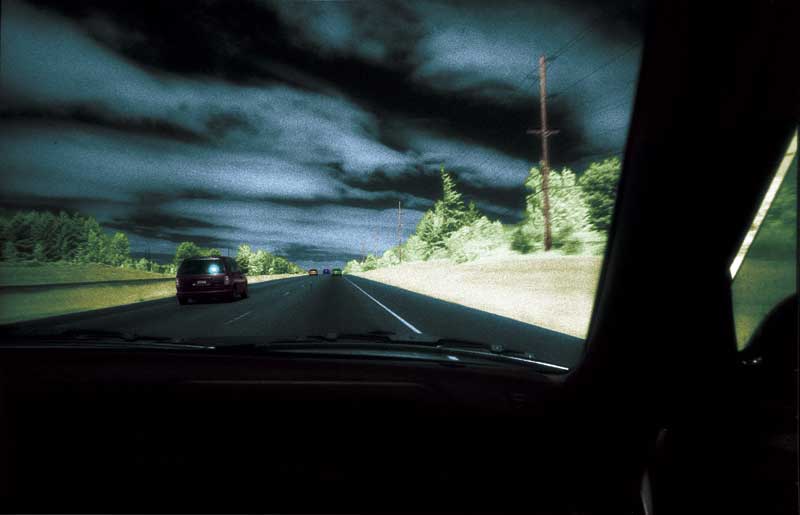 December 5, 2012
Here is the Coney Island Thunderbolt in 1980, back when it was still running.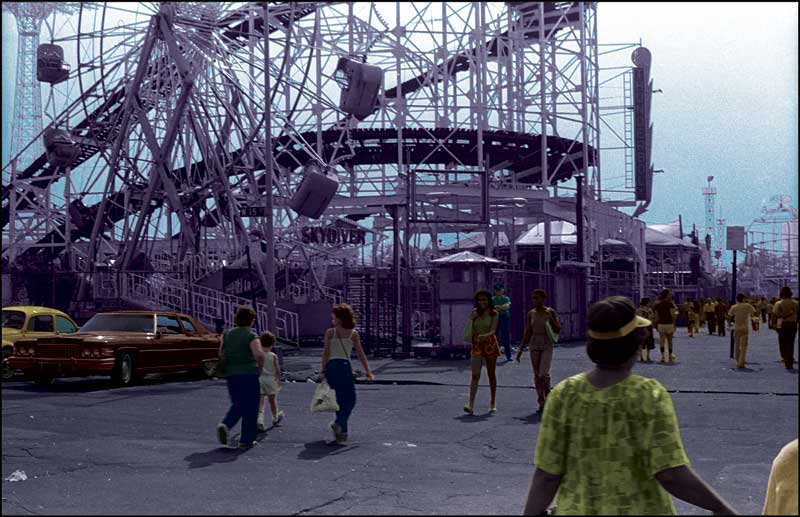 December 4, 2012
Self Portrait. Back when I had more hair.
Back to top of page